Why Mallorcaresidencia is the best real estate agency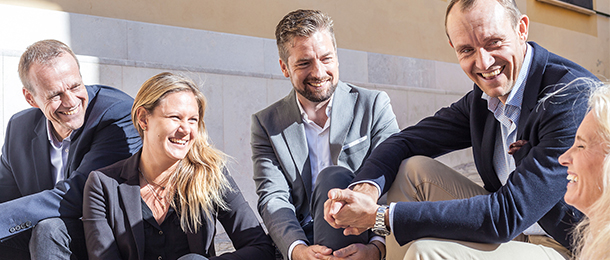 Customer satisfaction is our number one priority. Thanks to them we can say that we are probably the best real estate agency in Mallorca
Real estate transactions are based on trust and long term relationship; therefore we believe that our best reference is our long list of satisfied customers. Why don't you stop by for a coffee at our office on Calle Aníbal 23D, in Santa Catalina, Palma and we tell you more about us and services.Here are some reasons why we think Mallorcaresidencia is suited best for your real estate needs in Mallorca.
We find the right property for you not for the seller or for ourselves
We are one of the few real estate agencies in Mallorca that covers all the properties and estates on the entire island. Our ultimate goal is to find the right property that suits our clients' expectations and needs. Our Managing Partner and Founder Vivian Gruenblatt, is a local from Mallorca with a tremendous network. She can give you an insider view of Mallorca and its real estate market.
Best after sales service
Our relationship with our clients does not end with the purchase of a property. We have made it one of our priorities to give a strong after-sales service. We offer property management services. Our aim is to offer you a personal service to make your property buying experience in Mallorca a pleasant and enjoyable one.
We understand our international clients's needs
Mallorcaresidencia team members lived in many different countries in areas such as Scandinavia, America, Western and Eastern Europe and the Middle East. Therefore, we know the priorities of our international clients very well.
Legal and financial process support with established trust and proven quality
We have the best partners for mortgages and bank financing, lawyers, interior designers, builders, architects, insurance brokers, and caretakers (property managers) in Mallorca. All of which speak fluent English and many of which speak fluent Swedish.
Best quality real estates in Mallorca
We work with a handpicked selection of established and reputable development companies, builders and other real estate agencies in Mallorca.
We look forward to meet you and give you the best service during your property search in Mallorca.